Staff
The IGF's staff is comprised of passionate individuals dedicated to mining for sustainable development.
Greg Radford, Director
Greg Radford is the Director of the IGF Secretariat and has overall strategic, financial and operational responsibility for the Secretariat and overall execution of the IGF mission.
Greg has led the growth of the IGF to more than 75 members and has mobilized donors and key stakeholders to help advance IGF's mission. He manages all Secretariat activities and is a member of the Executive Committee.
Greg holds an M.Sc. degree in Environmental Management and has more than 25 years of experience in over 50 countries. He has held senior management positions at Canadian and international organizations, including Director of the ESG Department at the International Finance Corporation (IFC) and President of the International Association for Impact Assessment. Greg is based in Ottawa, Canada.
Nathalie Bernasconi-Osterwalder, Group Director, Economic Law and Policy
Nathalie Bernasconi-Osterwalder heads the Economic Law and Policy program of the International Institute on Sustainable Development (IISD).
In this role, she works with developing country governments across Africa, Asia and Latin America in relation to bilateral and regional investment treaty negotiations, investor-state contracts (with a particular focus on mining and agriculture), model investment treaties and foreign investment laws.
Nathalie also provides overall direction for IGF Secretariat, working closely with the Director of IGF. She regularly represents IGF at international conferences and in relation to IGF members and stakeholders.
Nathalie received her Master of Laws from Georgetown University in Washington, DC and her LL.B. from Universite de Neuchatel, Switzerland.
She is based in Geneva and is fluent in English, German, and French.
Matthew Bliss, Lead Geologist
Matthew Bliss is IGF's Lead Geologist and responsible for helping member governments leverage their mineral wealth for sustainable development and poverty reduction, focusing on their program and technical needs and related strategic partnerships.
He has over 25 years of leadership experience in mine development and community engagement. Prior to joining IGF, Matthew worked in senior positions with Cordaid, Centerra Gold, and Inmet Mining. He also sits on a number of Boards, including EITI International, International Water Association, and Better Coal.
Matthew has a degree in Geology from the University of Waterloo and a certificate in Environmental Assessment from Lakehead University. He is based in Ottawa, Canada.
Aaron Cosbey, Senior Associate
Aaron Cosbey is a Senior Associate with both IGF and IISD. He co-leads IGF's suite of work on local content policies, and on the implications of new technology in the mining sector (the New Tech, New Deal work).
Aaron is a development economist who has worked on trade and sustainable development issues with IISD since 1991. He has over 20 years' experience in the law and policy of international investment, climate change, and competitiveness/green industrial policy. He has consulted to a wide variety of IGO's, UN agencies, national governments, research institutes, and academic institutions.
He is trained as a development economist, with a Master's degree from Dalhousie University, and speaks English, French and Spanish.
Alec Crawford, Senior Policy Advisor
Alec Crawford is a Senior Policy Advisor with IISD whose work with the IGF focuses on program delivery, including the implementation of Mining Policy Framework assessments and the design and delivery of demand-driven training programs. He also leads IISD's work on Environment, Conflict and Peace building, and works extensively on climate change adaptation.
Alec has been involved in all of the MPF assessments to date, as well as in the development of the IGF Guidance for Governments on Managing Artisanal and Small-scale Mining, and the design and delivery of associated training programs.
Alec has a Master of Environment and Development at the London School of Economics and a Bachelor of Commerce at Queen's University. He speaks English and French, and is based in Toronto, Canada.
Thomas Lassourd, Policy Advisor, Tax and Extractives
Thomas is a policy advisor with IISD's Economic Law and Policy Program, working on the Secretariat of the IGF's project to address tax BEPS in mining. He is an economist with more than 12 years of experience analyzing, designing and implementing economic reforms in developing countries. His areas of specialization include public finance and fiscal reforms, with a strong focus on tax policy in extractive industries. As a seasoned researcher, skilled writer and effective communicator, Thomas has experience delivering high-level economic analysis to both policy-makers and grassroots stakeholders. He is a member of the UN Subcommittee for Extractive Industries Taxation.
Thomas's past experience includes acting as senior economic analyst at the Natural Resource Governance Institute in New York, where he was responsible for delivering high-level technical assistance, capacity building and applied research in fiscal policy for resource-rich developing countries, with a primary focus on the taxation of the petroleum and mineral industries.
Clémence Naré, Outreach Manager and Law Advisor
Clémence Naré is the Outreach Manager and Law Advisor, responsible for supporting member countries to develop sustainable resource extraction programs, and expanding the IGF membership and partnerships.
Clémence has also worked on Mining Policy Framework Assessments in Senegal and Mauritania.
Prior to joining IGF, Clémence worked as a policy analyst with the Canadian federal government. She previously worked for the permanent missions of the Republic of Cote d'Ivoire and the Republic of Congo to the United Nations and the World Trade Organization (WTO) in Geneva.
She holds a Bachelor degree in business law from the University of Ouagadougou (Burkina Faso), a Master degree in public administration from l'École Nationale d'Administration Publique (Canada), a Master degree in international humanitarian law from the Geneva Academy of International Humanitarian Law and Human Rights (Switzerland), and a Master degree in international transactions and comparative law from the University of San Francisco (United States). She is currently completing a PhD in mining investment law at the University of Ottawa.
Clémence speaks French, English, and Mòoré, and is based in Ottawa, Canada.
Suzy Nikièma, International Law Advisor
Suzy Nikièma is an International Law Advisor for IISD's Economic Law and Policy program, providing legal and policy advice on sustainable investment.
Suzy leads training sessions on mining issues in Africa with the IGF. Her recent work also includes providing assistance to countries and regional organizations to develop or review national and regional mining legal instruments and to conduct MPF Assessments.
She is a lecturer on investment law and mining law at the University Saint Thomas d'Aquin and on mining law at the University Aube Nouvelle.  Suzy obtained a Master in Public law from the University of Ouagadougou, a Certificate of Transnational Law from the University of Geneva, as well as a Master and a PhD in International Relations from the Graduate Institute of International and Development Studies in Geneva. Suzy speaks French, English and Mooré, and is based in Ouagadougou, Burkina Faso.
Isabelle Ramdoo, Deputy Director
Isabelle Ramdoo is a Deputy Director with IGF and IISD's Economic Law and Policy Program. Her role is to provide strategic support to member countries to optimize socio-economic benefits from the mining sector, including on local content-related issues.
Isabelle has 20 years of experience in trade negotiations and industrial policy. Prior to joining IISD/ IGF, she was a senior advisor to the African Minerals Development Centre/United Nations Economic Commission for Africa and a deputy head of programme, Economic Transformation, at the Dutch think-tank European Centre for Development Policy Management in Maastricht. She also served the Government of Mauritius as an economist and a trade negotiator.
Isabelle is based in Paris, and is fluent in English and French.
Alexandra Readhead, Lead, Tax and Extractives
Alexandra Readhead is IISD's Lead, Tax and Extractives, and Technical Advisor on Tax and Extractive Industries for the IGF. Her work involves designing mining sector-specific solutions to some of the most pressing BEPS challenges facing resource-rich developing countries.
Alexandra prepares policy and administrative guidance, provides technical assistance and training, and manages partnerships with the OECD, African Tax Administration Forum, and Inter-American Center of Tax Administrations. She represents IGF on the UN Subcommittee for Extractive Industries Taxation.
Alexandra trained as a lawyer in Australia. She specialises in international taxation. She has directly advised numerous tax authorities in Africa and Latin America on strengthening legal frameworks against abusive transfer pricing in the mining sector. She was named in the global tax top 50 for 2017. She lives in the UK and speaks English.
Marina Ruete, Coordinator for LAC Regions
Marina Ruete is an international and comparative law advisor within IISD's Economic Law and Policy Program and the IGF coordinator for Latin American and the Caribbean (LAC). Her work with the IGF focuses on implementing international best practices on mining policy and law for the sustainable development of the LAC region.
Marina leads MPF assessments in LAC countries, organizes and facilitates IGF regional events and workshops, represents IGF in regional forums and manages LAC member relations.
Her career began as a lawyer in the private sector and then at IDB Invest. Marina also worked for UN Environment, World Bank, OAS and Alliance for Responsible Mining. Marina holds an LL.M and studied International Relations and Negotiations. Marina speaks Spanish, English, French, is proficient in Portuguese and is based in Panama City.
Jaqueline Taquiri, Policy Advisor, Tax and Extractives
Jaqueline is an expert in tax law and the extractive industries supporting the IGF's program to address tax base erosion and profit shifting (BEPS) in mining.
Prior to joining the IGF, Jaqueline worked in the private sector. She was associate at a tax law leading firm in Peru. She also worked in the Business Tax Advisory Team in Ernst & Young Peru. She also contributed with the EITI International Secretariat for over three years.
Jaqueline holds a Master of Laws (LL.M.) in Mineral Law and Policy at the Centre for Energy, Petroleum and Mineral Law and Policy (CEPMLP) – University of Dundee after Rio Tinto Plc awarded her a scholarship for her studies. In addition, she holds a specialization in tax law from the Pontifical University Catholic of Peru. Her professional interests are related to international taxation law and the extractive industries, as well as global transparency and accountability initiatives related to the extractives industries.
Jaqueline speaks English and Spanish and is based in Scotland, United Kingdom.
Ege Tekinbas, Gender Equality Advisor
Ege Tekinbas is a Gender Equality Advisor and leads IGF's work in the area of gender and mining. She brings over 15 years of professional experience in gender equality and women's empowerment, elimination of violence against women, and social development. Throughout her lengthy career with international organizations (including UN Women, United Nations Population Fund, World Bank, European Union, the Council of Europe, and Fundación Internacional y para Iberoamérica de Administración y Políticas Públicas), Ege has engaged in program/project design in areas such as gender analysis, gender-responsive programming, and monitoring of gender-responsive service delivery. She speaks English, Spanish and Turkish and is based in Ottawa, Canada.
Flavia Thomé, Senior Operations Manager
Flavia Thomé is the Senior Operations Manager for IISD's Economic Law and Policy program and oversees the IGF's operations and finances.
She is a Prince2 qualified project manager, with responsibilities that include planning and reporting, financial management and proposal development.
Prior to joining IISD, she worked for Accenture in London as a consultant and for the UN-Habitat regional office for Latin America and the Caribbean as a research fellow. Flavia also brings experience in Corporate Social Responsibility to her role.
She received her Master of Arts in Human Values and Contemporary Global Ethics from King's College, University of London, and obtained a Bachelor of Sciences in Economics and International Development from Bath University and a Certificate in Business Accounting from CIMA.
Flavia speaks Portuguese, English, French and Italian and is based in Italy.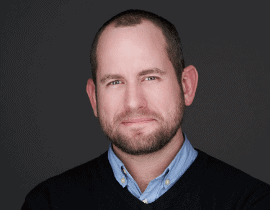 Tristan Easton, Project Manager
Tristan Easton is a Project Manager for IISD's Economic Law and Policy group. Tristan oversees the day-to-day administration and operations of the IGF Secretariat and acts as a focal point for coordination and management of activities as well as donor interaction and stakeholder engagement.
Tristan also works in the planning and development of IGF events and capacity-building projects and is the contact point for Secretariat inquiries.
Tristan's background in international relations and project management work with international corporations has given him experience managing teams with diverse mandates and diverse stakeholders to set and reach common goals.
He obtained both his Bachelor and Master of International Relations at Griffith University, Australia.
Tristan speaks English and is based in Ottawa, Canada.
Susan Sekirime, Project Manager
Susan is a Project Manager with the IGF and IISD's Economic Law and Policy Program. She has over eight years of experience leading monitoring, evaluation and learning (MEL) efforts for complex multi-year international development programs in Africa, Asia and South America, funded by institutional donors including Global Affairs Canada, the United States Agency for International Development, the European Union and the Deutsche Gesellschaft für Internationale Zusammenarbeit (GIZ).
She holds a Master of Philosophy in conservation leadership from the University of Cambridge, a Master of Science in development evaluation and management from the University of Antwerp, and is a candidate for the Level III Certificate in leadership and management with City and Guilds London.  A polyglot and avid traveller, Susan is based in Ottawa.
David Perri, Communications Officer
David Perri is a Communications Officer with the Economic Law and Policy Program in Ottawa. His specialties include strategic communications, writing, editing, and content management.
David also has experience with digital and printed media, researching, reporting, and producing targeted multimedia content specifically related to mineral development, having acted as both content supervisor and production editor at Glacier Media's Northern Miner Group.