The PanAfGeo project trained staff from the Organisation of African Geological Surveys (OAGS) to strengthen the geological sector in Africa, leveraging geoscience and mineral resources for socio-economic development and poverty alleviation.
PanAfGeo was a three-year project operating from 2016 to 2019. The project enhanced skills and knowledge across seven geoscientific areas:
Geoscientific mapping
Mineral resources assessment
Artisanal and small-scale mining (ASM)
Environmental management
Geohazards
Geoheritage
Geoinformation management.
The Intergovernmental Forum on Mining, Minerals, Metals and Sustainable Development (IGF) provided funding and resource support to PanAfGeo's ASM training program, including capacity building and training for members of OAGS who would become trainers themselves.
Supporting member countries on ASM governance is a pillar of IGF's cornerstone Mining Policy Framework and the subject of its Guidance for Governments: Managing Artisanal and Small-Scale Mining. This work with PanAfGeo supported both IGF member and non-member countries to advance ASM practices in Africa.
The Challenge
ASM is complex and diverse and the sector includes informal individual miners fighting for a livelihood to small-scale mining operations.
The rising value of minerals and challenges of earning a living from rural or agricultural activities has made the ASM sector boom in recent years. There are now approximately 40 million people working in ASM, up from 30 million less than a decade ago. An additional 150 million people depend on the sector.
Although ASM provides a livelihood for millions, it is also a source of environmental damage. The rudimentary tools and techniques often used by miners can result in environmental, health, and safety risks. Respiratory illnesses from dust and fine particles, crop and farmland degradation, and water pollution are only a few of these issues.
Enhancing the quality of life for ASM miners, improving environmental management, and advancing sustainability in sector are crucial. But governments can struggle to make this a reality, given ASM's often operates informally, outside legislative boundaries.
The IGF and PanAfGeo's partnership was designed to equip trainers from the OAGS with the skills, knowledge, and capacity to guide other trainers in supporting ASM miners on socio-economic, health, safety, and environmental practices.
Our Role
The IGF partnered with PanAfGeo to deliver four regional training workshops in Ghana, Malawi, Senegal, and Zambia during the three-year project. The IGF also assisted in identifying trainers and partners, and in the development of three ASM handbooks for trainers.
Our Impact
The four workshops had a combined 215 geological survey participants from 30 countries across Africa in attendance. These workshops enabled participants to understand:
Socio-economic and occupational health and safety challenges and opportunities within ASM
Legislative issues and the responsibility of national geological survey agencies and ministries of mines
Different approaches to mining, planning, and mineral processing in ASM
Business planning barriers and opportunities for ASM miners.
Various geological surveys involved in the trainings noted a stronger awareness among staff regarding topics covered in the workshops.
Ibrahima Gueye, Permanent Secretary of Senegal's Ministry of Mines and Geology, said, "PanAfGeo reinforced my mining administrations to make notable progress in the ASM sector. Such training dealing with ASM is essential for Senegal… as the Plan Sénégal Émergent 2035 takes into account ASM as a potential socio-economic development to ensure better incomes for local populations."
The skills acquired from these trainings help geologists with strategic management, implementation, and guidance on writing laws for managing ASM.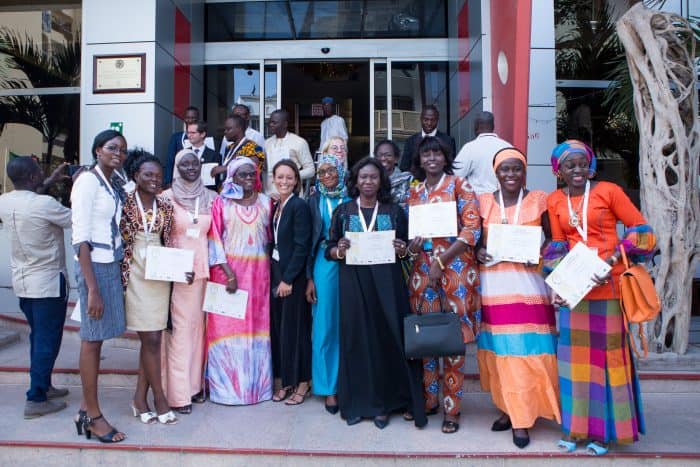 However, the impacts did not end on the final day of the trainings.
Participants worked together to author regional handbooks on managing ASM for use in the field after the Ghana, Malawi, Senegal, and Zambia workshops. These handbooks combine training lessons and regionally relevant information to further support these new trainers as they work with ASM miners in the field to advance geology, mining techniques, health and safety, environmental management, and planning.
These handbooks are proving to be a valuable resource to other geological surveys as well. For example, the Geological Survey of Sweden used the Malawi ASM Handbook as training material for a workshop in Eastern Africa.
Together, the IGF and PanAfGeo strengthened participants' capacity to assist and guide ASM miners to implement safer and more sustainable practices while providing policy-makers with the tools needed to develop national strategies for ASM management. This will lead to improved health and safety, environmental protection, business planning, and good practices in ASM across Africa.