A vast opportunity exists for countries to draw on free online data, lessons learned and training materials to manage their natural resources.
Responsible public policy is built on the foundation of reliable, accurate and credible information. Access to this information is no longer confined to those whose shelves buckle under the weight of research papers and textbooks: all that is now required is an Internet connection.
This was strongly evident during recent events held in Sierra Leone and Nigeria to launch the Extractives Hub, a free online platform that supports the management of mining, oil and gas resources by providing access to both information and technical expertise on the extractives sector.
The Nigerian National Oil Company and its affiliates, along with the natural resource committees in the Nigerian Parliament, has embraced the Hub, with over 100 users already registered. Civil servants can quickly access policies, legislation and fiscal regimes from neighboring countries without having to travel farther than their desks. Members of the miners association in Nigeria have also gained access to a range of standards and comparisons to support their operations. In Sierra Leone, students in all five natural resources governance courses at Fourah Bay University in Freetown are now armed with free wi-fi on campus and can access online learning material—an estimated 1 billion gigabytes of which is created each day.
However, instead of supporting policy-making, the scale of information that exists has the potential to cloud its potential usefulness. This is evident in a 2014 World Bank study that found that nearly one-third of its reports had never been downloaded and only 13 per cent had seen more than 250 downloads in their lifetime.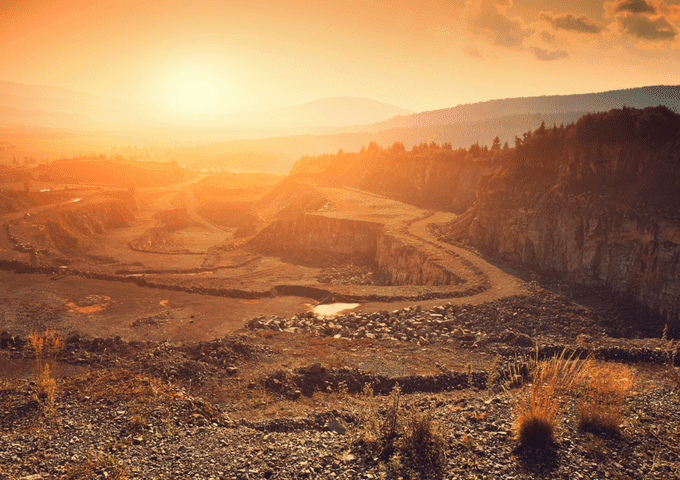 Research for the Extractives Hub, which included interviews with over 150 government officials across eight countries in Africa and Asia, highlighted three common challenges when engaging with online information:
Access and Time: Policy-makers are often time-poor, and may not be able to allocate sufficient time to search a large number of websites with slow download speeds. Using Google does not guarantee success and can be inefficient and demotivating.
Relevance: It is often difficult to determine the relevance and timeliness of information on the web.
Credibility and Trust: Even if a resource has an identified author, it may still be unclear whether the information is trustworthy and what the author's bias is.
As a result, there is a collaborative opportunity to reduce the gulf between  information overload and the demand for accessible, relevant and credible information on which to base policy decisions.
Currently in the public beta testing phase, the Extractives Hub responds to this opportunity and is built to respond to the needs of government officials in resource-rich developing countries (although accessible to all).
The Extractives Hub simplifies the search process for decision makers by providing up-to-date information in one place for over 35 extractives sector topics from credible sources. It aims to be the first point of call for government officials in developing countries, to access and engage with relevant information on the governance of mining and oil and gas industries. Search tools help users access information quickly and easily. The online platform allows evidence, tools, comparisons and tool kits to be quickly and easily accessed, stored and shared.
Our research has demonstrated that information needs and competencies vary substantially between individuals, with some civil servants requiring very specific search requirements and the ability to compare between countries. In contrast, others may have recently joined the sector and therefore need more thematic overviews and summaries, in which information is layered, and tool kits provided to perform certain tasks. The Extractives Hub has been designed with these needs in mind and gives access to:
Country Information: A map-based tool enabling analysis and comparison to policies, strategies, legislation related to the extractives sector in over 40 countries, as well as comparisons and analysis of these national documents with others.
Library Search: A searchable, curated database of information related to the extractive industries, provided by credible sources. A summary is included in each resource, providing an overview of the content, the author and the date of publication. This is one of the largest searchable repositories of reports related to the governance of the extractives sector currently in existence. The library is searchable by keyword, thematic area, country, year or resource type.
Topics: Thematic overviews of close to 40 topical areas related to the development of the mining and oil and gas industries. These overviews cover three main themes—mining, petroleum, and cross-cutting—and provide an introduction to key areas of extractive industries governance. They allow researchers to familiarize themselves with the concepts and challenges around key thematic areas.
The Hub also maintains a help desk staffed by experts to provide assistance to government officials if information is not available online or if further analysis, training or support is required.
This support may be provided remotely or in person. Examples of requests for support already received by the help desk include: modelling a national fiscal policy; legislative review; ASM formalization support; transfer pricing baseline analysis; and training parliamentarians on extractives industries legislation.
Looking ahead, the Extractives Hub is increasing its relevance to government officials. One initiative is the development of a fortnightly e-bulletin—The Extract—which helps interpret current events for policy-makers and stakeholders in the extractives sector and brings them up to date with new material and information. The Hub is also developing a personalized dashboard to facilitate users saving and sharing resources, connecting with peers and submitting technical assistance requests.
The Hub also plans to build on the engagement it has had to date through further workshops in Africa and Asia and increased partnership with other organizations.
Please register for free access to both information and technical expertise on the extractives sector and watch out for Hub events and workshops in your region. Register on the Hub to receive details: https://beta.extractiveshub.org/login/register
By Tom Mills, Deputy Team Leader, Extractives Hub