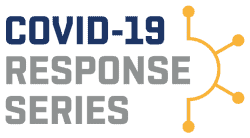 **Español a seguir**
Join IGF and the Inter‑American Center of Tax Administrations (CIAT) for a webinar exploring mining tax policy and administrative responses to the COVID-19 health crisis. The webinar will take place on Friday, May 29, at 10:00 a.m. (Panama) / 4:00 pm (London) / 5:00 p.m. (Switzerland).
As COVID-19 spreads, governments are responding with drastic measures to combat the pandemic's health and economic impacts.
In the mining industry, the virus has harmed workers, disrupted supply chains, and halted operations in many nations. The crisis presents commodity-specific risks to supply and/or demand, which is reflected in ongoing price volatility throughout the sector. Mining companies, under pressure to balance worker safety with business imperatives, may seek supportive tax relief.
There is a risk that countries dealing with this unprecedented crisis may adopt unnecessary or poorly designed tax policies that cut vital government revenues while providing minimal benefits.
Tax administrations are also taking administrative measures to support taxpayers with cash flow problems or difficulties in meeting their tax return or payment obligations.
Trust between government and citizens is especially critical during this period. To this end, tax measures should be transparent, based on clear policy objectives, clearly prescribed in law, and subject to monitoring and review.
This webinar will provide guidance on which tax measures may be appropriate in this context and outlines specific policies to avoid.
---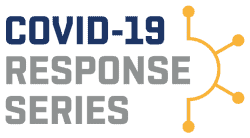 **En Español**
Únete al webinar organizado por el IGF y el Centro Interamericano de Administraciones Tributarias (CIAT) el cual explorará las diferentes respuestas de política y administración tributaria mineras en tiempos de COVID-19 adoptadas por países ricos en recursos minerales. El webinar tomará lugar el viernes 29 de mayo a las 10:00 a.m. (Panamá) / 4:00 p.m. (Londres) / 5:00 p.m. (Suiza)
A medida que COVID-19 se extiende, los gobiernos están respondiendo con medidas drásticas para combatir los impactos sanitarios y económicos de la pandemia.
En la industria minera, el virus ha perjudicado a los trabajadores, ha interrumpido las cadenas de suministro y ha detenido las operaciones en muchas naciones. La crisis presenta riesgos específicos para la oferta y/o la demanda de productos básicos, lo que se refleja en la continua volatilidad de los precios en todo el sector. Las empresas mineras, presionadas para equilibrar la seguridad de los trabajadores con los imperativos comerciales, podrían buscar alivios fiscales de apoyo.
Existe el riesgo de que los países que se enfrentan a esta crisis sin precedentes adopten políticas fiscales innecesarias o mal diseñadas que recorten los ingresos vitales del gobierno y al mismo tiempo proporcionen beneficios mínimos.
Las Administraciones Tributarias por su parte se encuentran tomando medidas administrativas de apoyo a los contribuyentes con problemas de flujo de caja o dificultades para cumplir las obligaciones de declaración o pago de impuestos.
La confianza entre el gobierno y los ciudadanos es especialmente crítica durante este período. Con ese fin; las medidas tributarias deben ser transparentes, basarse en objetivos de política fiscal bien definidos y justificados, estar claramente prescritas en la legislación y sometidas a un proceso sistemático de evaluación.
Este webinar proporcionará orientación sobre las medidas tributarias que pueden ser apropiadas en este contexto y esbozará las políticas específicas que debieran evitarse.