15th Annual General Meeting
Event Details
Date:
October 7, 2019 to
October 11, 2019
Venue:
Palais des Nations
Location:
Geneva, Switzerland
This year's Annual General Meeting (AGM), held October 7 to 11, 2019, at the Palais des Nations in Geneva, will focus on Mining in a Changing Climate.
The AGM will include climate-related sessions that cover a broad range of topics, including: integrating climate change measures into mining policies; the actions the mining sector can take to climate-proof their operations; key drivers for renewables and carbon reductions; minerals and metals required to transition to a low-carbon future; responsible energy transition; and the future impacts a changing climate will have on the mining sector. 
The AGM will also cover a range of other important topics including: ASM formalization; gender equality; best practices in environmental and social impact assessments; innovation and technology; local content policies; mine closure and post-mining transition; and tax base erosion and profit shifting.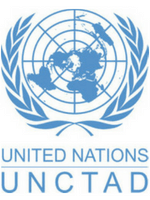 The AGM is a unique opportunity to engage with government officials from the IGF's 70+ member nations and representatives from industry, civil society, international organizations, and academia. It provides a global forum to engage with top experts in the field and to learn about the latest developments in efforts to leverage mining for sustainable development.
The IGF Secretariat would like to thank UNCTAD for hosting our 15th AGM.