"We want to be appreciated for what we are doing," were the first words that a Ghanaian adviser to small-scale gold mines said to me in a recent interview. Coming from someone who travels from small mine to small mine to help operators rehabilitate land after exploitation, his words carried a special weight.
In a country where small-scale mining is synonymous with environmental degradation, workers' exploitation and unsafe practices, it may not be surprising to hear that good work goes largely unacknowledged. But this failure to acknowledge good practices extends to most countries where the sector is an important economic activity.
Could this failure to promote good practice be depriving artisanal and small-scale miners (ASM) and communities from advancing?
Informality, disagreement and low levels of trust abound in the ASM sector. At IIED, we believe that one of the antidotes to this troubling situation is effective communications.
It's clear that the informal sector is sorely lacking in accurate and reliable information. This includes data about geology, land availability, licensing, access to finance and good practices. Even when this data exists, it is often difficult to access.
Time and time again, we hear that there are many ASM initiatives happening, but those involved in the sector don't always know who is doing what, what is working well and—crucially—what is not working. This thwarts the potential for collaboration and for scaling-up successful pilots.
The IIED ASM dialogues program has been working for two years to enable a wide range of stakeholders to come together and collaborate. The goal is to help transform ASM into the engine of local sustainable development that it has the potential to be.
Based on solutions-focused research, national players develop agendas for change that aim to empower miners, improve governance and create a safer, more secure working environment. The first dialogue was in Ghana and we are now gearing up for a dialogue in Tanzania in November. Effective communication and stakeholder engagement are at the program's core.
One of the biggest lessons we have learned is the need to do to more to share good practices and what we call "stories of change." These are personal stories that illustrate how artisanal and small-scale miners contribute to sustainable development, operate professionally and create wider opportunities for communities.
Stories alone cannot transform the sector from one driven by poverty and informality to one that is productive, equitable and sustainable. But they can inspire change.
Here are four lessons we have learned.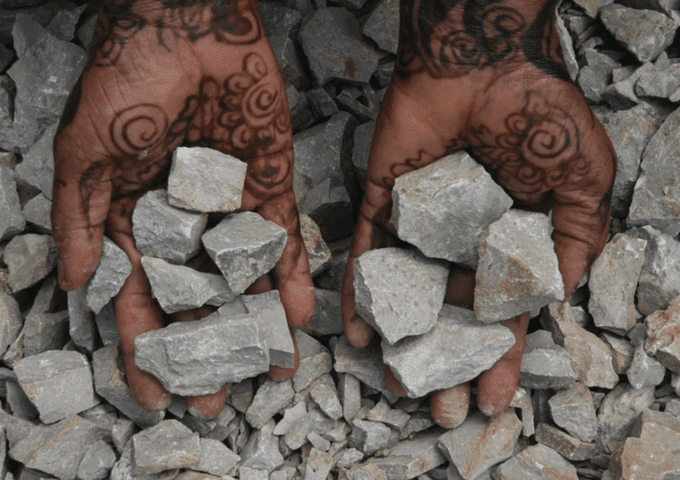 Use facts to show ASM's contribution to sustainable development
There is wide agreement that ASM can be an important driver of sustainable development, particularly in some of the world's most impoverished communities. However, how this is already happening or why this is a sector worth supporting is not as widely known.
Start with the basics. The existing contribution of ASM to national mineral production and local employment figures are not generally part of narratives about the sector. In many cases, the information is not readily available. A good communications strategy can promote strategic facts: facts that can make us think twice about the relevance of the sector. For instance: did you know that 35 per cent of the gold mined in Ghana–one of the world's top 10 producers–comes from ASM? 
Show real people
Most of the information shared about the ASM sector deals with technical, financial or regulatory matters. This dense—yet essential— material can be transformed into something inspiring if it is presented as a means of enabling real people to make a decent living, while respecting the environment.
Our "stories of change" series found and featured miners, suppliers and local community leaders in Ghana, Tanzania and Madagascar. They are turning small mines and quarries into responsible businesses and coming together to tackle the environmental impact of mining. Their stories show that good things are happening and could—with the right support—happen in other places too.
Tackle negative perceptions of ASM
Those of us working at the global level strive to support the sector so it is more sustainable. Yet ASM is often perceived as an undesirable activity in the countries where it takes place. Negative perceptions can create barriers to progress, in policy and practice.
We need effective communications strategies so erroneous perceptions don't get in the way of progress at the country level. This cannot be done from London, Geneva or Washington. It is essential to work with national partners who have influence and credibility at the national and local level and can interact with critics and skeptics in the space where national opinions and decisions are made. In Ghana, we work with Friends of the Nation, in Tanzania with Haki Madini and in Madagascar with GIZ. We learn much from their insights and connections, and our program's communications are enriched.
Don't be afraid to talk about poor examples
We advocate a focus on good practices. There is enough information about problems and too little about successes and the potential for even greater gains. But we need to be balanced. We have to acknowledge that there have been countless instances where the sector has had detrimental impacts, not least on the environment, health and safety and well-being of communities. Supporting the sector and focusing on good practices does not mean that our communications turn a blind eye to its problems.
A more personal lesson for communicating ASM comes from the women gemstone miners we met in Tanzania while working on the "stories of change" series. While they meet the government's requirements for small-scale miners, provide employment and engage in a range of responsible practices, their grueling workdays end, more often than not, in disappointment. They rarely find the type of stones that can turn a big profit. When I asked why they continue to mine, every one of them said because they have hope. Their hope, they explained, is that one of these days they will find a stone that will change their lives for good.
I walked away wishing that some of their patience and perseverance would rub off on me. If we, as communicators, can convey a fraction of their determination, we will be on our way to success.
By Gabriela Flores, Communications Specialist and Senior Associate at IIED.