Upcoming Events
We bring together governments, industry, academia, and civil society to explore evolving issues and solutions to good governance in mining through conferences, webinars, and panel discussions.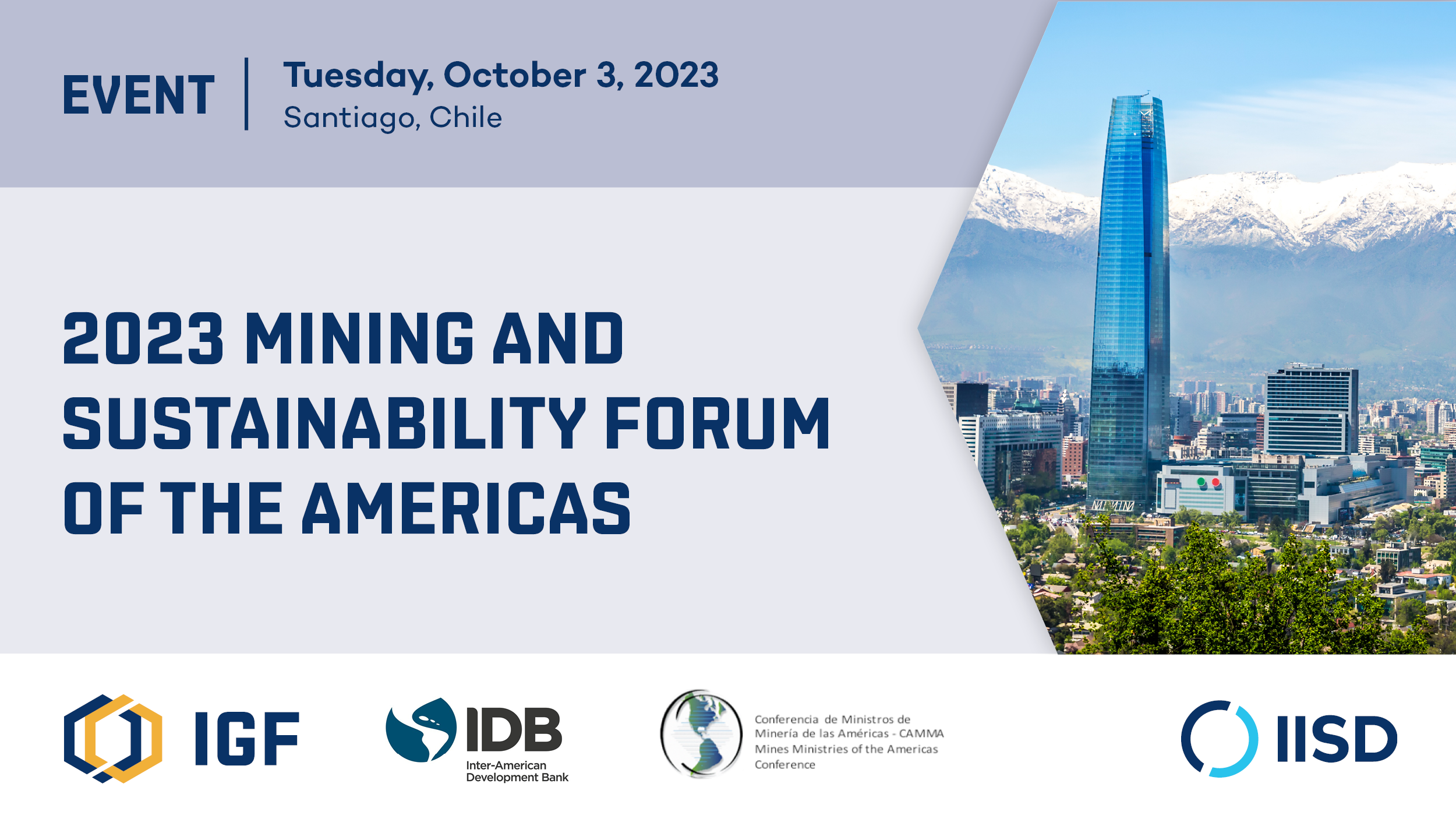 October 3rd, 2023
The event will focus on the emerging challenges and opportunities in the Americas related to the increasing demand for critical minerals for a low-carbon energy transition.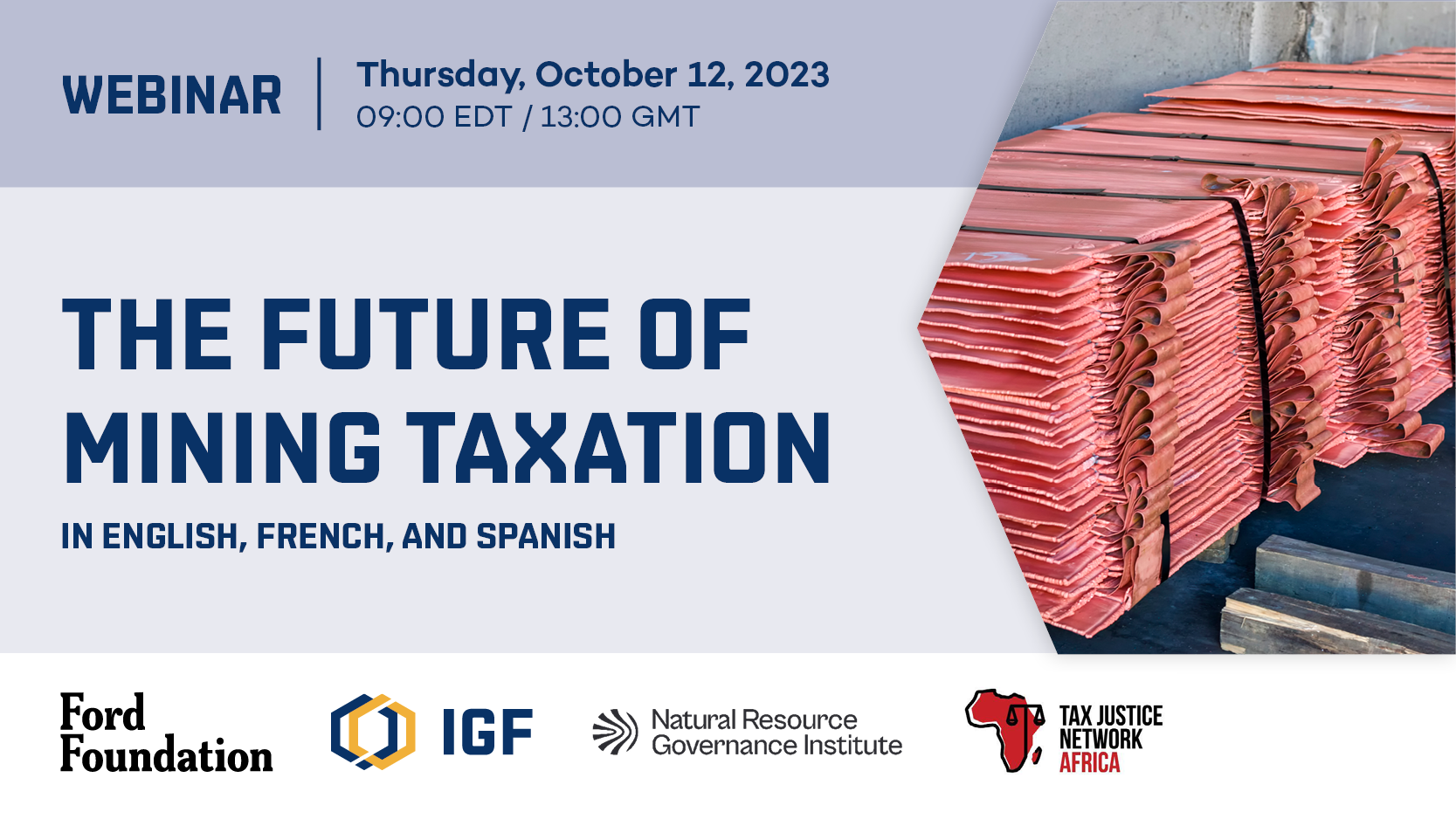 October 12th, 2023
A webinar to discuss how countries can adapt their mining tax policies to respond to climate change, automation, and the global tax justice movement.
November 7th, 2023 to November 9th, 2023
The IGF's 19th  Annual General Meeting is scheduled for November 7-9, 2023, at the Palais des Nations in Geneva, hosted by UNCTAD. The theme is Sharing Mining Benefits in the Energy Tr
Past Events
December 8th, 2022
The IGF and ATAF have released 10 innovative policy papers to take mining taxation into the 21st century. These ideas imagine a simpler, fairer, and more participatory system of financi
November 21st, 2022
The IGF and UNU-WIDER's sixth researchers' seminar on Extractive Industries: Taxation and Revenues.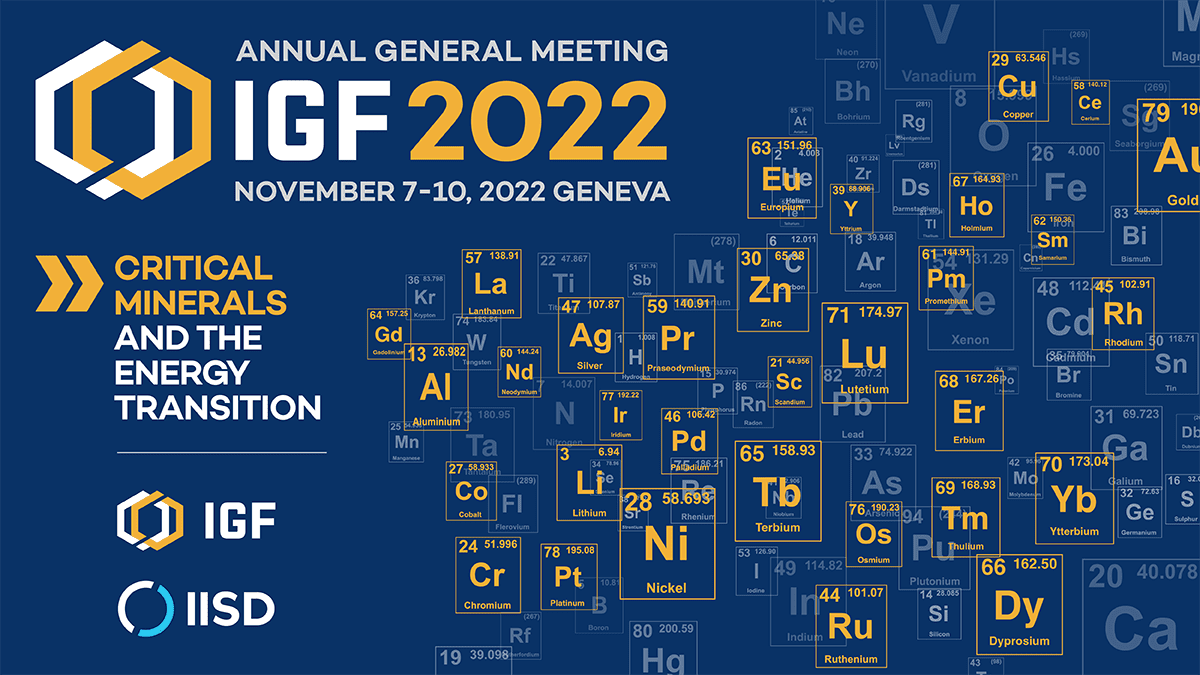 November 7th, 2022 to November 10th, 2022
The Intergovernmental Forum on Mining, Minerals, Metals and Sustainable Development (IGF) convened its 18th Annual General Meeting (AGM) on November 7–10, 2022 in Geneva, Switzerland
October 19th, 2022
Español A global shift to low-carbon energy sources and electrification will not be possible without significant supply of bauxite, copper, graphite, lithium, and many other critical m
May 9th, 2022 to May 12th, 2022
The IGF and representatives from member countries attended the 2022 Mining Indaba conference in Cape Town, South Africa. During the conference Secretariat staff contributed to and organ